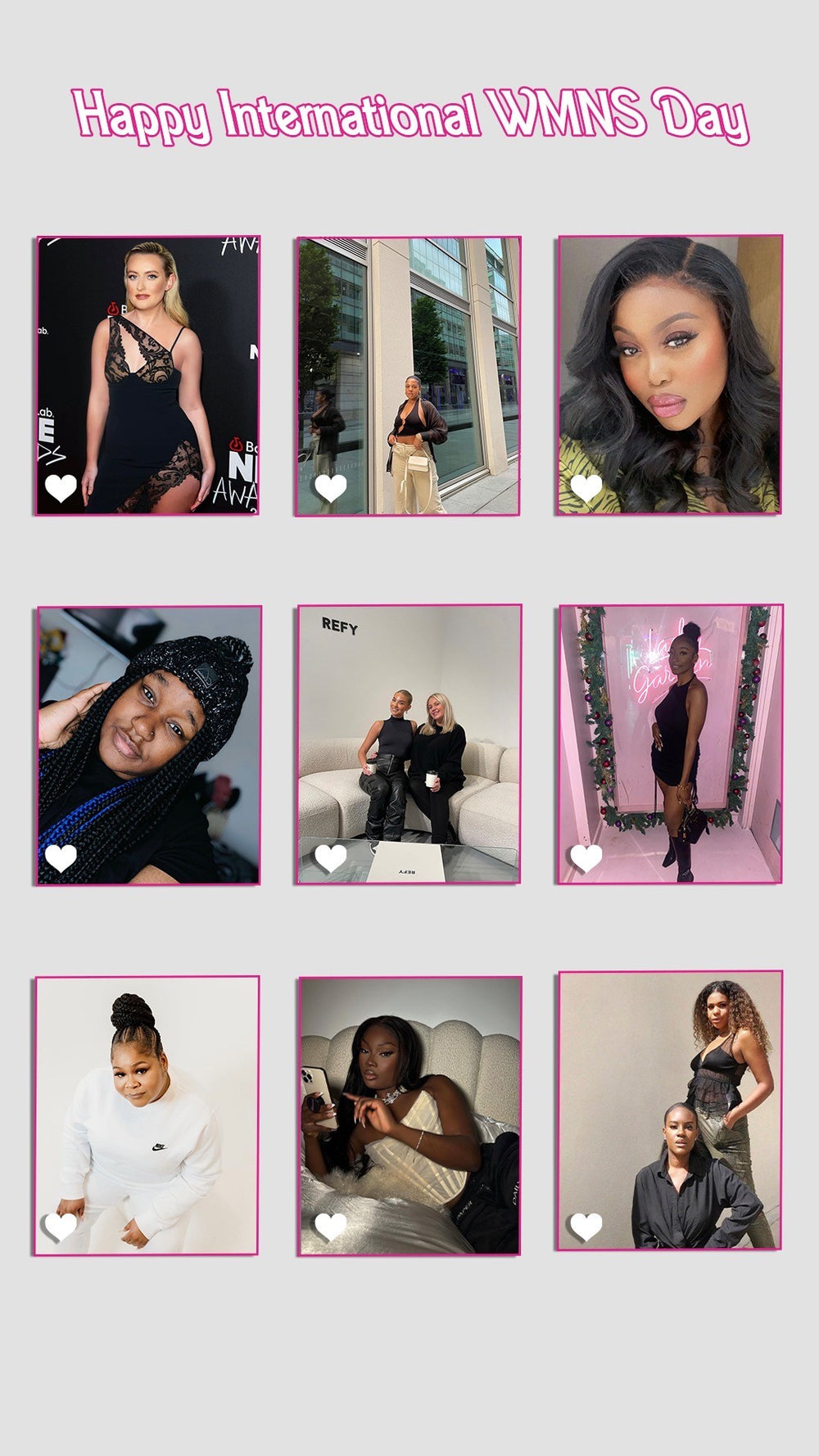 We cannot believe we're back to our favourite time of year again!! We're blessed to be able to celebrate another year of WMNS as well as IWD. This last year has been extra special for us as through all of the trials and tribulations, we've been able to learn so much about ourselves and the direction we want to continue to grow in. 
Being on this journey with all of you is nothing short of amazing – we're so thankful for so many valuable lessons.
This year we're honouring a few WMN that consistently inspire us to do better by unapologetically being themselves, bossing through life, and getting things done regardless of the many different obstacles that are put in their way.
If you aren't already familiar with this dynamic duo take note, we promise soon you won't be able to forget them! Two cousins with enough personality and good vibes for the masses, who have made it VERY clear they aren't playing with us any longer. From fashion and lifestyle podcasters, to radio presenters and DJs…all whilst maintaining their respective 9-5?? There's no telling what they'll do next.
How could we not shout about multitalented artist and jewellery brand owner Jackie?! Very modest in her display of accomplishments over the years, Jackie has given us glimpses of her journey into creating
eljae
, with an aim to make jewellery accessible and affordable for everyone - did we mention you can also shop the range at
wolfandbadger
😍 The brand also donates profits from each sale to an amazing charity initiative
onebyone
focused on rehousing children living in poverty in Kenya and Pakistan – a cause 100% worth supporting if you ask us.
Self-taught photographer Jade is definitely a personal fave of ours and the talent behind many of the absolute 🔥🔥🔥 images you'll see across our socials. Her ability to interpret our vision and dedication to always getting the shot is second to none! Continuously creating waves in the photography and fashion industry, she is determined to never be boxed in and we're so proud to be able to be on this journey with her.
The jewellery ladies are doing absolute bits right now so much so, we also had to give a special mention to Hana who owns not one but two brands! Taking her love of jewellery to new heights she has blessed us with
dixiegraze
; a range of carefully crafted handmade pieces created to last longer than a lot of what's available at major retailers. Her second brand
epifene
was co-founded with a good friend of hers in 2018 and focuses on creating innovative statement pieces worth shopping.
5.
@lillztil
 -
Chartered Accountant + Founder of Social Enterprise Programme
There are angels and then there's Lillian. It's so crazy how you can not know someone but find so much joy in watching and supporting their accomplishments from the side-line. Well-read, established chartered accountant and co-founder of
The Reach of Project
; dedicated to helping combat the lack of social, cultural and enriching opportunities afforded to young people living in inner-city London. We couldn't do enough justice in explaining just how great of an initiative this is actually is. Learn more about how you can support her work and what it involves
here
.
Founder of
chickenshopdate
Amelia is a national favourite, famous for her distinct interview  style in which she has built a name for herself interviewing some of the biggest names to come out of UK grime and rap. We've recently seen her expand her talents across the pond to the USA and are eagerly waiting to see what her next wildcard might be.
We LOVE a versatile queen! And that right there is the beauty that is Mela child. Time and time again our good sis has given us makeup tips and tricks that we never knew we needed. A bright under eye connoisseur that deserves all of her flowers. Bold in her choices to try new things we've seen her delve deeper into the world of fashion whilst remaining top of her beauty game. If you've been paying attention to our content you'll also know that babe is MOD-EL! Keep watching this space because she's only just getting started.
Jess and Jenna's beauty cosmetics line REFY consistently brings us minimalist brand dreams, it's clear everything has been carefully planned to a T! The brand came about after the duo wanted to create a line that would break boundaries and develop never seen before products. No lies were told when it comes to their amazing
brow range
– treat yourself and thank us later.
If we're talking G.O.A.T's in the makeup game and we're not mentioning Mahina then it's not a conversation worth having! A true magician with her brush and palette 😍 if you've ever been blessed enough to have Mahina beat your face then you'll know exactly what we're talking about!
Because women in every form should be celebrated and honoured and we couldn't be us without you
Love Always
WMNSWORLD
<3
Leave a comment