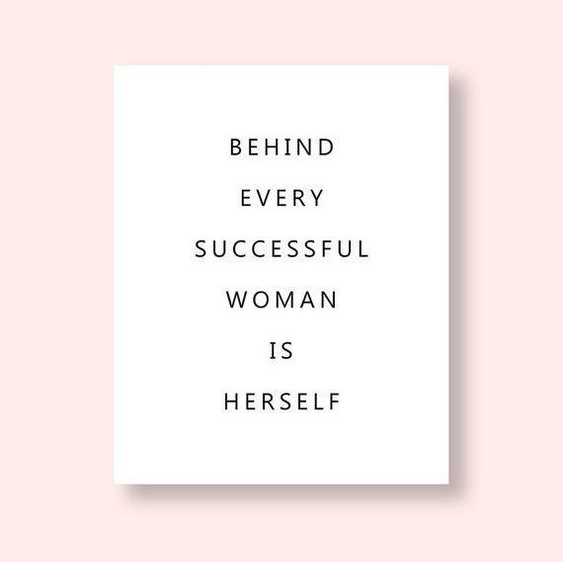 From SHEline to business WMN
You don't need to be a celeb, RICH rich or even a man to start your own business. There are a lot of BOSS ladies out there who have built successful business empires from the ground up!
We're not saying it's easy and boyyyy do we know that life can sometimes get in the way… BUT we are here to tell you enough is enough!! It's time to stop sitting on that million-dollar idea and take a much needed leap of faith.
We LOVE to see other women making a name for themselves in business which is why we've put together this simple checklist to help you along the way 😊 
1. Settle on an incredible name for your business
Picking a business name is sooo important! When people hear about your business it will often be their first point of call so make sure you choose one that represents the brand. Take some time to think before deciding on a name – the wrong one may turn potential customers off.
Always remember:
When thinking fun, don't be cheesy
Before including "trendy" words - are they timeless?
MAKE IT MEMORABLE – the point is to stand out!!
 Keep it relevant – how does it add to your brand identity?
 2. Will people want what you're selling?
You need your product to be incredible from the get-go – note we didn't say perfect! Make sure you are selling something that will stand the test of time and is in demand within your target market group. It should be as unique as possible to everything else out there and something which your customers can see the value in.
Remember criticism is key – put your product out there and find out what potential buyers think. LISTEN to their feedback and always try and make improvements to your products where you can.
3. Your website is your shop window – MAKE A GOOD IMPRESSION
There is nothing worse than trying to make a purchase from a site that is not customer friendly @~#?!!!! You can have the best product in the world but if you make it hard for customers to buy from your site, they'll quickly lose interest. Dedicate some time and effort into making sure your site is clear, engaging and easy to use.
4. Shameless promo is your BFF
Unless you're lucky enough to start your business on a Kardashian inspired budget, you'll probably want to make use of free promo tools to build a strong brand i.e. social media & word of mouth. Don't be shy with promoting the hell out of your business – be the best sales rep you can and ask people to help you spread the word. Use every opportunity you get to tell potential customers about what your brand has to offer. Try and be as creative as possible with the content you use to promote your brand. Draw your customers in and take them on a journey where they're not looking to get off at the nearest exit!
5. Use what you can where you can
Before looking to outsource on anything, STOP and THINK – can I do this myself? Do I know anyone that can do this for me for free/low cost? Better yet – can I LEARN how to do this myself? Your main focus should be keeping costs down where possible. Try your best to figure out ways you can get things done without having to cash out.
6. JUST KEEP SWIMMING LEARNING
NOTHING in business stays the same which means you can't afford to either. Make sure you are continually learning so that you can stay on top of new trends and tackle any issues you face quickly. Every day that you have your business is a chance to learn something new. To make sure you stay in the know spend some time learning more about the latest market developments, your customer base, your item(s) and how these work together.
So, you've made it to the end – now that wasn't so bad was it? We hope you're feeling that little bit more motivated and ready to take that next entrepreneurial step.
We're routing for you
xo
Leave a comment