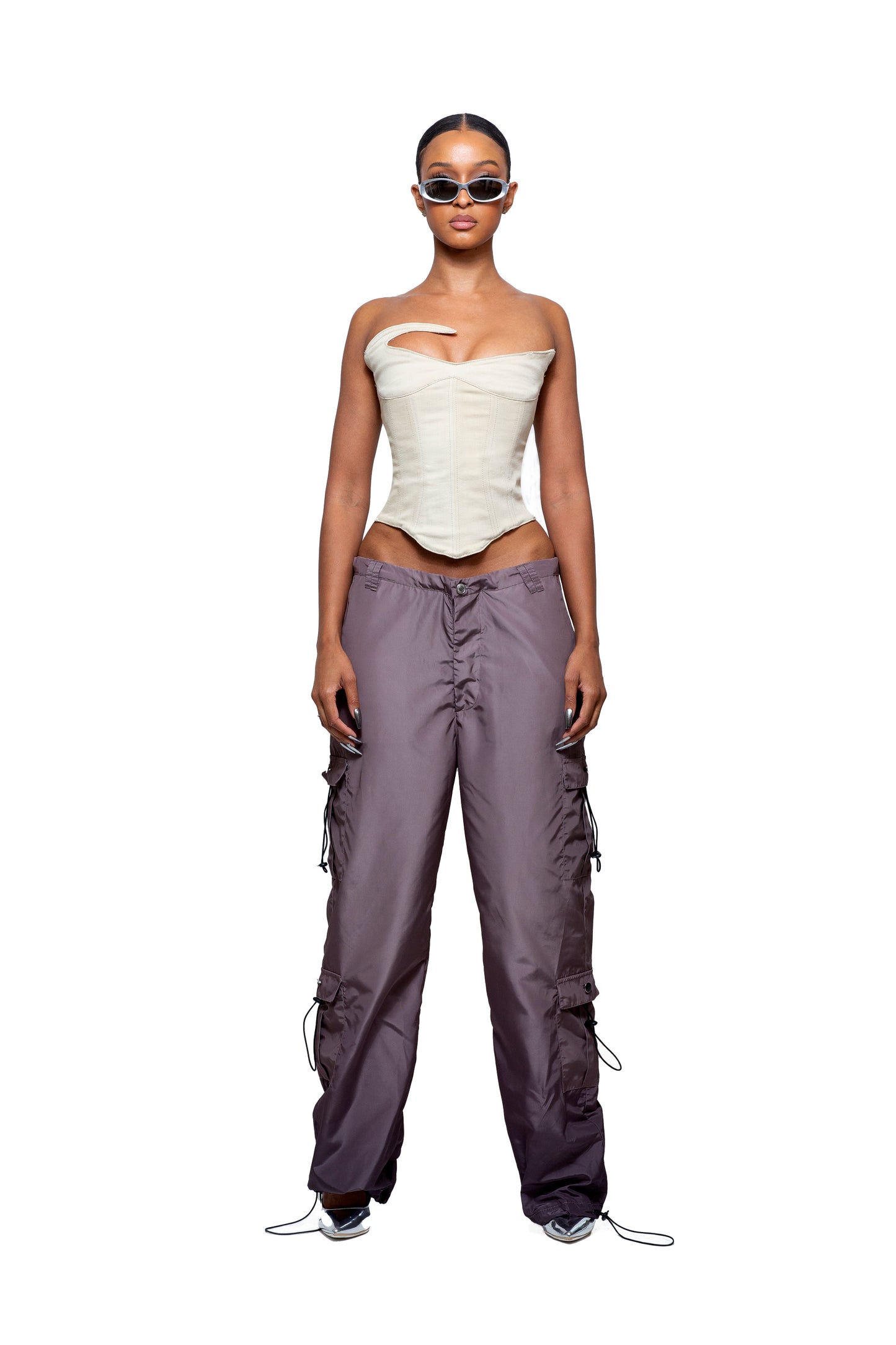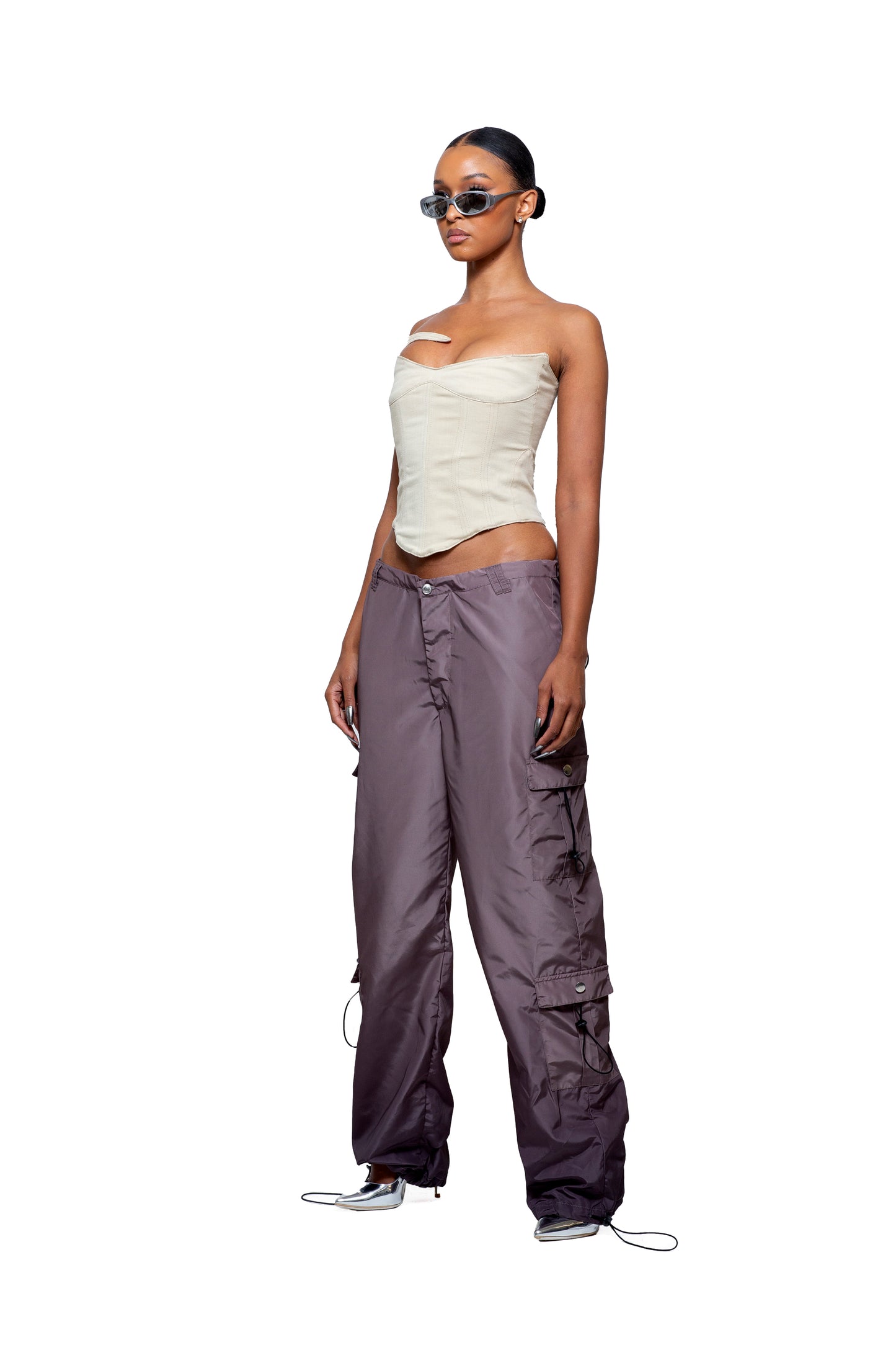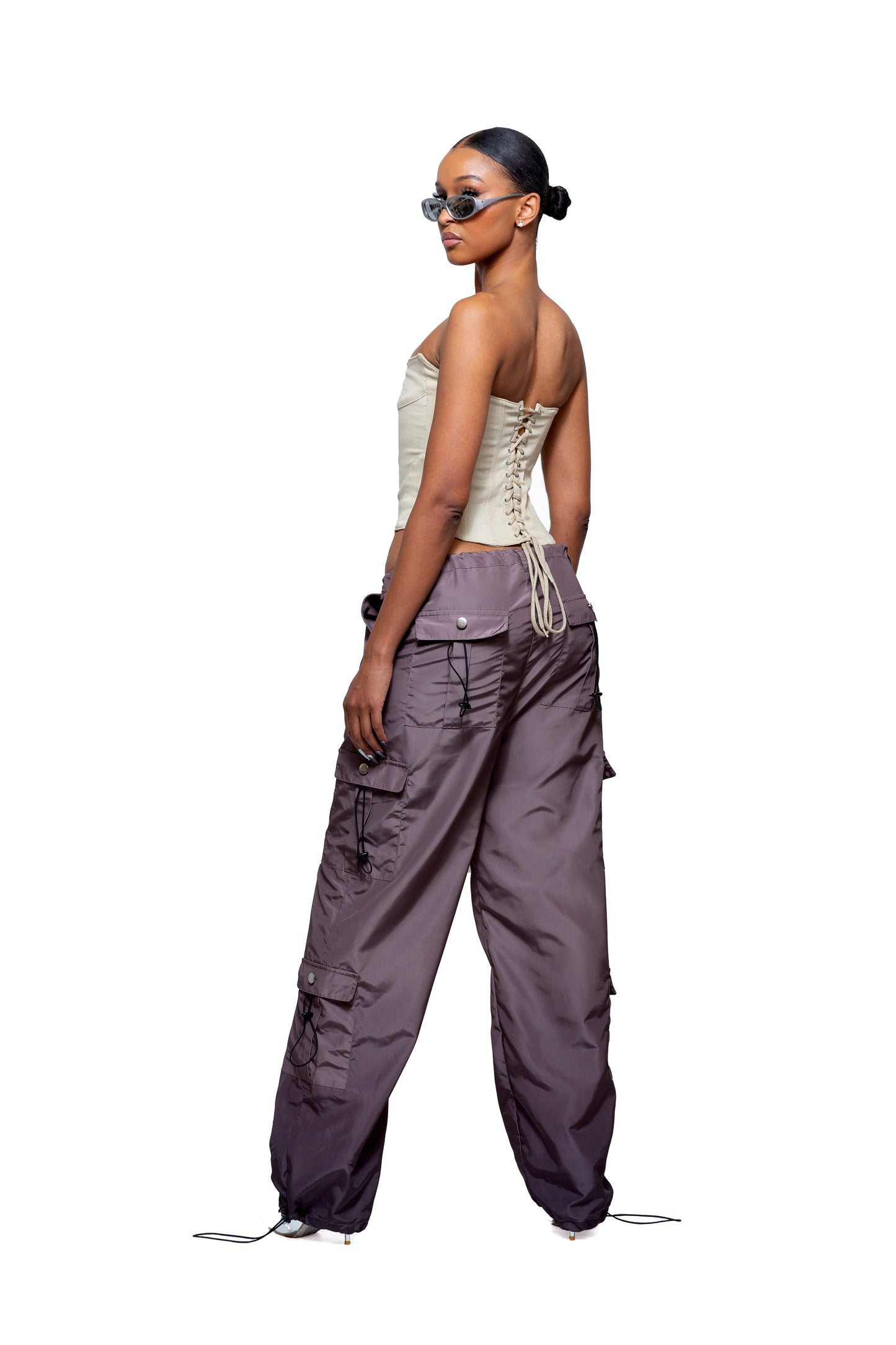 ECKO CARGOS- BROWN OMBRE
ECKO- BROWN OMBRE CARGO TROUSERS
Details: 
Deconstructed utilitarian design, low rise, ombre cargo trousers, with a structured multi button fasten waistband. Features functional pockets, standout silver hardware and black toggle drawstring effect at pockets and on trouser hem. The minimal ruche gather detail descends across pockets and seam ends, allowing crisp statement creases. These trousers encompass two shades of brown in the most seamless gradient fall at hemline. Lined and cut to a straight leg, relaxed fit, this piece provides the perfect blend of coveted streetwear silhouette meets functional style.
Available in brown and blue.
Material: 
Polyester
Model is 5'10 and wears size small
Please note colour may vary slightly due to lighting on images
THIS ITEM FITS TRUE TO SIZE. IF YOU ARE BETWEEN SIZES WE ADVISE YOU GO FOR THE SIZE ABOVE. 
SMALL (8-10UK)
MEDIUM (10-12UK)
LARGE (12-14UK)
LARGE + (14-16)